About Us
Extended Stay Furnished Apartments has been successfully managing and renting furnished apartments across the GTA since our humble start in 2004. We are a privately-owned Canadian company based in Toronto that prides itself on our dedication to customer service and satisfaction. Over the last 13 years our company has grown tremendously, enabling us to expand […]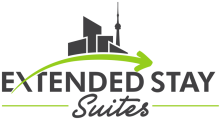 Extended Stay Furnished Apartments has been successfully managing and renting furnished apartments across the GTA since our humble start in 2004. We are a privately-owned Canadian company based in Toronto that prides itself on our dedication to customer service and satisfaction. Over the last 13 years our company has grown tremendously, enabling us to expand to over 100 furnished units in Toronto.
We rely on the business from corporate and individual clients from all over the world and it is customer satisfaction that drives our business.  We work to exceed customer expectations and strive to continuously improve our services and client relationships. We view our relationship with our guests as a team effort and take a vested interest in each of our managed suites.
We are unmatched in suite selection, quality and service in the city of Toronto. We invite you to come and experience the Extended Stay difference.